Palaces and castles
Name, address
Telephone
Number of beds
Room structure
Prices (PLN)
Distance from Leszno [km]
SIMP Castle in Rydzyna
Plac Zamkowy 1
64-130 Rydzyna
www.zamek-rydzyna.com.pl
zamek@zamek-rydzyna.com.pl
065 529 50 40
065 529 50 26
90
1-pers.
2-pers.
prince room
kings' suite
195
295
345
490
9
Palace in Przybyszewo
Przybyszewo
ul. Wiejska 12
64-100 Leszno
www.palacprzybyszewo.com.pl
info@palacprzybyszewo.com.pl
065 526 99 50
065 526 99 51
40
1-pers.
2-pers.
3-pers.
suite
150
240
330
300; 400
9
Palace in Pawłowice Zootechnic Instytute
ul. Mielżyńskich 14
64-122 Pawłowice
www.zzdpawlowice.pl
sekretariat@zzdpawlowice.pl
065 529 91 92
60
1-pers.
2-pers.
3-pers.
suite
70(2)
80(2)
90(2)
160(2)
16
Palace in Witosław
Witosław 1
64-113 Osieczna
www.apiherba.pl
apiherba@apiherba.pl
065 535 05 96
065 535 93 21
52
1-pers.
2-pers.
3-pers.
4-pers.
family suite
130
180
200
230
300
17
Castle in Rokosowo
Ośrodek Integracji Europejskiej
63-805 Łęka Mała
www.rokosowo.pl
marketing@rokosowo.pl
065 573 11 56
065 573 33 08
49
1-pers.
2-pers.
3-pers.
4-pers.
suite
130

210
240
280
340
31
Palace in Racot
ul. Dworcowa 5
64-005 Racot
www.racot.pl
recepcja@racot.pl
065 511 79 58
50
1-pers.
2-pers.
4-pers.
185
220
400
32
Palace in Gębice
63-830 Pępowo
www.palac-gebice.pl
palac@sps.com.pl
065 573 61 50
50
1-pers.
2-pers.
3-pers.
4-pers.
suite
180(2)

240(2)
300(2)
360(2)
400(2)
50
Palace in Popowo Stare
Popowo Stare
ul. Lipowa 24, 64-234 Przemęt
www.palac-popowo.pl
065 549 85 75
0 511 228 432
20
2-pers.
ok.100
28
MM

Palace in Pawłowice Western Institute

>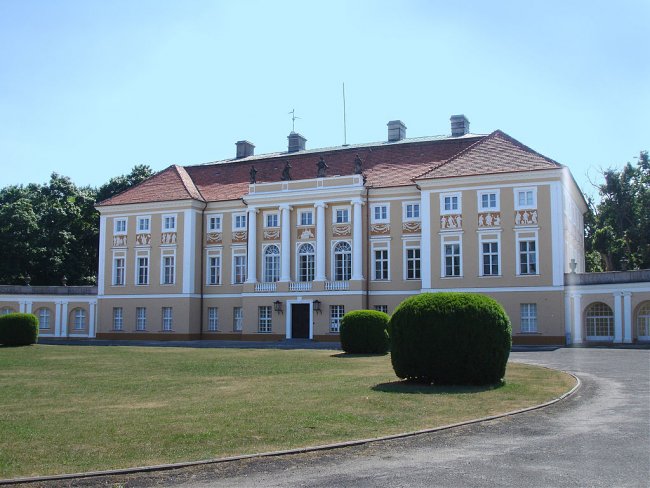 Informacje dodatkowe:
We offer 60 beds in 1,2,3-bed and a suite with kitchenette. We have a restaurant available to hotel guests.
Informacje dodatkowe:
Palace
is a resort
conference
-
recreational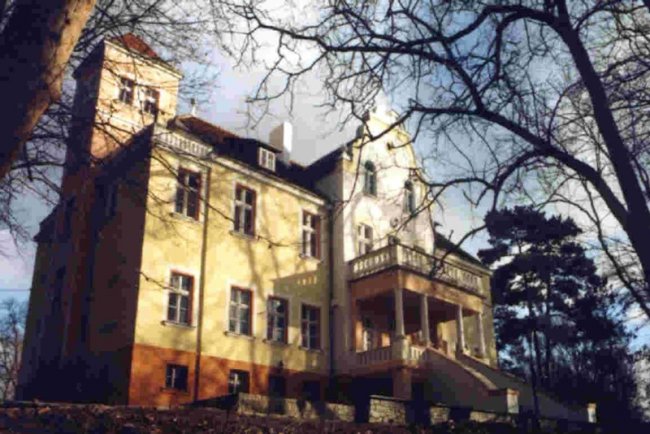 Informacje dodatkowe:
For guests are organized hiking, cycling, playing with fire, rides a horse and wagon along the numerous lakes connected by canals. In winter, you can use the exit toboggan and take part in organized sleigh rides. Guests, outside the office wellness can use the pitch and tennis court, stone table tennis and chess stone, located in the park. Palace has restaurant.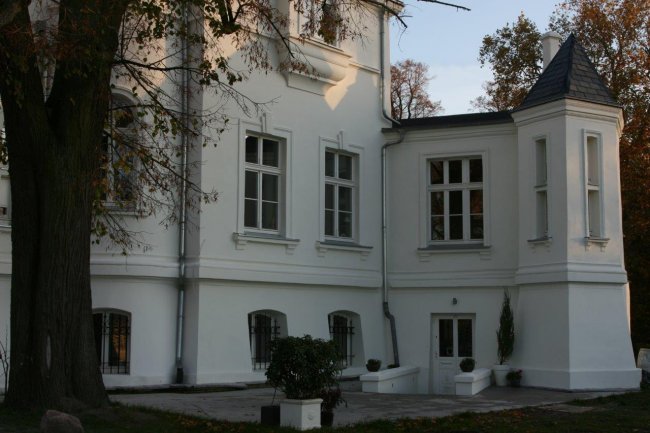 Informacje dodatkowe:
Osowa Sień Palace is situated in the center of the village. In the palace are the apartments for 22 people.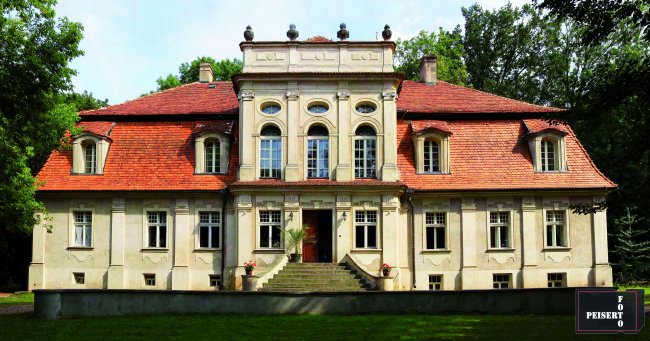 Adres:
Lipowa 26, Popowo Stare
64-234 Przemęt
Współrzędne:

Kontakt:
Tel.: +48 724 379 805

www.palac-popowo.pl
Informacje dodatkowe:
The atmosphere of the Old Polish Manor is made by the antique furniture, the baroque interior full of original paintings and knick-knacks. Old fireplaces and stoves in which the fire burns. The hospitality of the hosts, whose passion for years are history, art and Polish cuisine.
Just 45 minutes from Poznan to move into the magical world of authentic noble palace.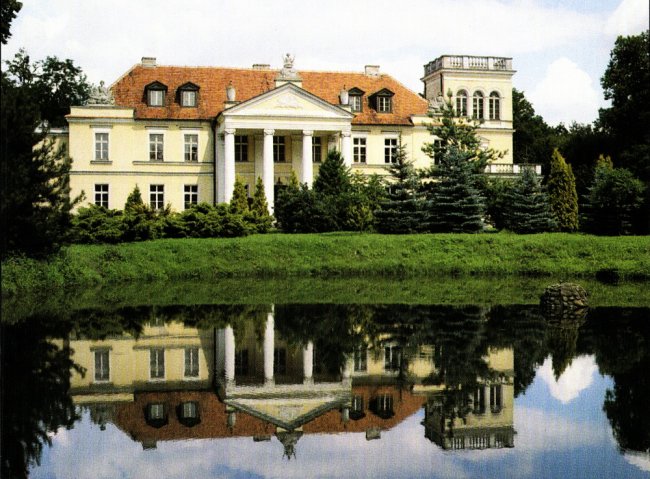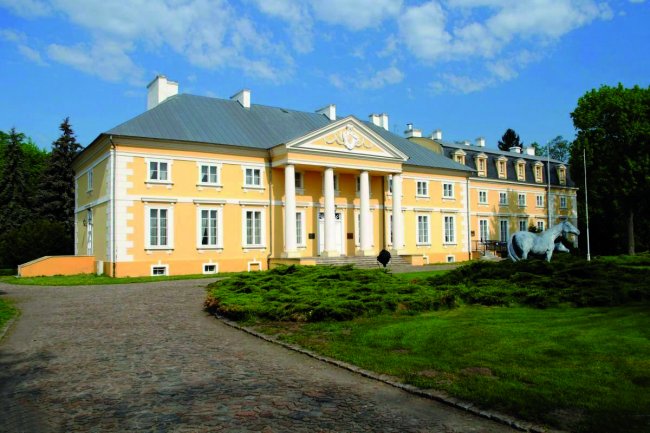 Informacje dodatkowe:
We have 50 beds in rooms 1, 2 and 4 persons and a Presidential Suite.
Three rooms are specially adapted to the requirements of people with disabilities.
All rooms are decorated in classical style, reminiscent of the eighteenth century palace Jabłonowskich.
Rooms are equipped with radio, TV and telephone and wireless internet.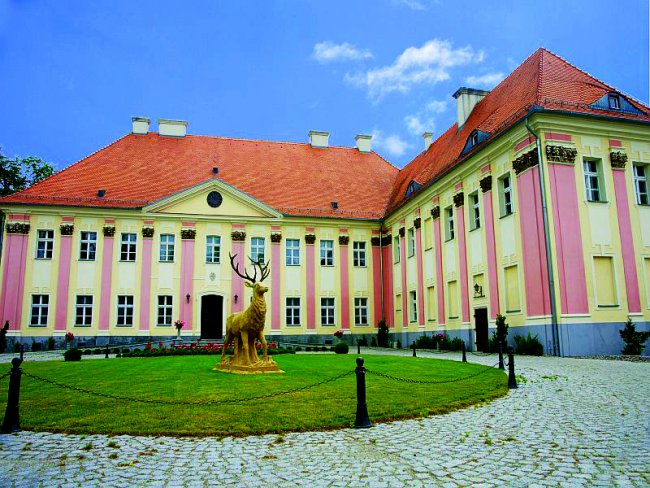 Informacje dodatkowe:
Palace offers 1, 2 and 3-bed rooms and suites. In our palace complex you can also spend time with friends with music and billards in the club room.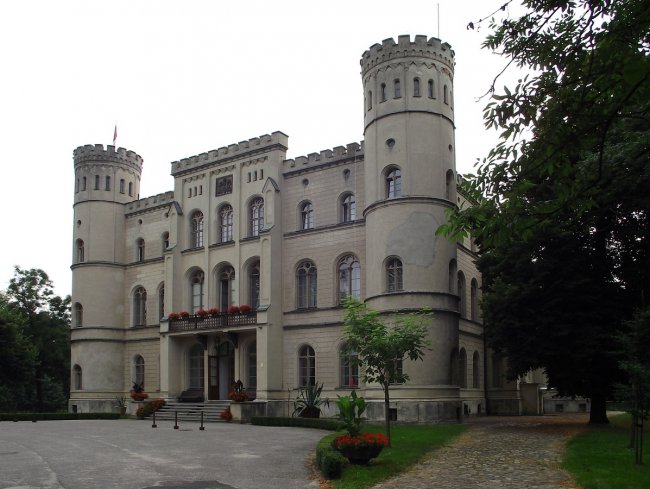 Informacje dodatkowe:
We offer to our guests:
hotel base - CASTLE We have 16 standard rooms + 3 suites. Maximum use of part of the Castle provides 49 beds >
hotel base - COTTAGE GARDENER We have 6 standard rooms. Gardener's Cottage provides a maximum of 16 beds
hotel base - pheasantry. We have 2 standard rooms. Maximum use pheasantry provides 6 beds
hotel base - carriage house. We have 8 standard rooms. The maximum re-allocation coachhouse provides 16 beds
Rokosowo castle - built in the mid-nineteenth century in the romantic Gothic style by the architect Friedrich STULLER for hr . Jozef Mycielski. Later, for several generations, was the residence of Fr . Czartoryski .
Construction stands in the place where previously stood the Renaissance brick mansion , and the existing moat , may be regarded , for the remainder of the original architectural assumptions
Around the castle we have a 10 hectare park based on the motifs of the natural landscape characteristic of European garden art nineteenth century. It is a big attraction , due to the very old, valuable stand and give nature lovers an unforgettable experience.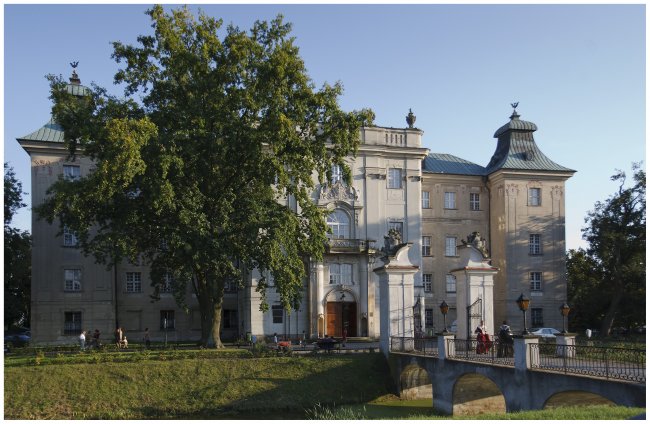 Informacje dodatkowe:
Castle of Rydzyna has 110 beds in rooms 1 and 2-bed and apartments. The castle also has a 600 seat conference in 9 multi-purpose rooms, including a ballroom for 250 people.